OUR SERVICES
GRIEF SUPPORT

Provide products, resources, and supports that encompass our three steps to create change; educate, advocate, and support. Grief Is Life Transitioning provide support to first time grievers and ongoing grievers to develop a tight niche support group to help deal with grief rather than feeling alone.

New Grief Support Group in Charleston SC please see details under the Services. Columbia Grief Support Group please visit:
griefandbereavementrc.org/events-calendar/

READ MORE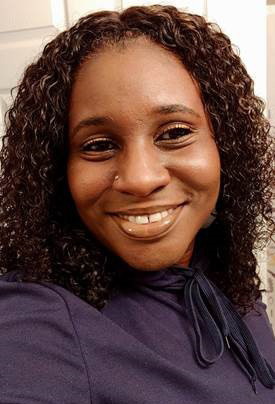 Sylvia Grant MSW, BSW, GC-C
President and Treasurer
VOSB (Veteran Owned Small Business)
BSW from Benedict College; MSW from Clark Atlanta University, Whitney M. Young Jr. School of Social Work; Graduate Certificate in Mental Health and Wellness with an Emphasis in Grief and Bereavement Counseling; Currently seeking a Graduate Certificate in Thanatology Graduation 2023
The founder of Grief & Bereavement Resource Center, Sylvia Grant, wears many hats: United States Army veteran, certified grief and bereavement counselor, social worker, and business owner. In 2018, her nephew, Terrell Devon Grant passed away from leukemia, leading Grant to understand the importance of adequately processing grief, coming together to support each other through the grieving process, and providing educational resources available in the community. Her life experience and passion for providing a one-stop resource center for those experiencing grief can thrive and be supported driving the very mission of our foundation.
Read More
Educational Resources
Serve as an online resource for those dealing with loss and bereavement. Also, information regarding different services and resources provided in the community regarding therapy, information on living wills, advance directives and veteran benefits.